Servers
As of August 3, 1998, Gateway has been placing the following sticker, containing your serial number and Client ID, on all server cases.

The sticker location will vary according to the case you have. The following pictures contain some examples: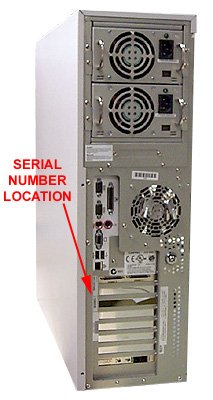 The sticker on many servers in located on the back of the server, near the expansion slots.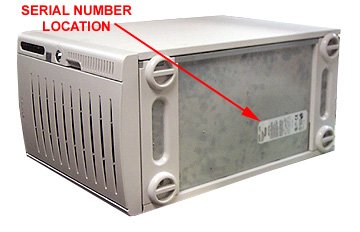 The sticker can also be found on the bottom of many of our servers. Pictured here is a 9200 Series chassis.
If you received your computer before August 3, 1998, then you can find your Client ID, order number, and system serial number on your packing slip as illustrated in the picture below. Your serial number can also be found on the back of the computer.